Sweater Workshop - Bolan Tee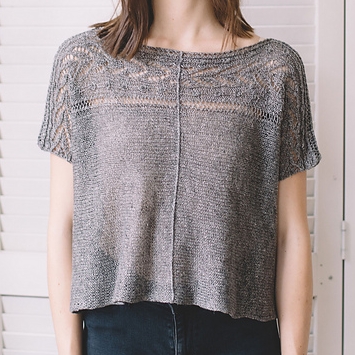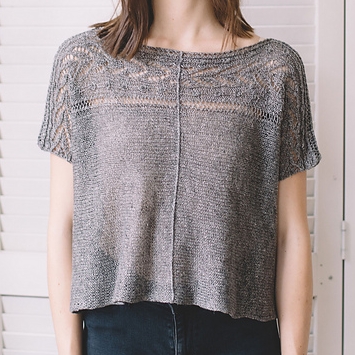 sold out
Sweater Workshop - Bolan Tee
This Workshop teaches you the skills to knit Bolan by Leila Raabe, a lightweight summer top.
We chose the gorgeous Fern yarn by Shibui (Cotton) for our Wollhaus Sample.

You'll learn: To make the fun Bolan tee which is knitted sideways in four pieces—two panels for the front, two for the back, worked from the center out to the ends of the short sleeves. Embellished with textural lace that flows across the boatneck and over the wearer's shoulders, this is a garment destined to become a summer staple.
Level: Advanced Beginner. Must know how to cast-on, knit, and purl, yarn-over, k2tog, and ssk.
We'll provide: Three 2-hour sessions. Knitting between sessions will be required.
Materials List: Fern or other yarn purchased at Wollhaus, size 4 24-inch circular needle, spare size 4 circular needle, waste yarn, stitch markers, tapestry needle, and scissors.
Prework: Knit a gauge swatch prior to the first workshop..
Scheduled Sessions: Three Saturday afternoons, August 25th, September 8th, and September 22nd from 1:00 - 3:00 pm. If the class is sold out on the website, please call the shop as there may be a spot held for in shop sign-ups.
Instructor: Ulli
Photos by Quince & Co and Wollhaus